Smoothies are a super-nourishing alternative to a sugar-laden dessert. Smoothies' nutritional value depends on its ingredients. Add-ins like sweeteners, ice-cream, chocolate syrup, canned fruits have an excessive amount of sugar content. Such creamy, sweet, high-calorie ingredients will only satiate your sweet cravings but will not nourish you. Moreover, they depress your digestive system and cause inflammation in the body. On the other hand, smoothies with healthy ingredients provide a powerful boost of antioxidants, vitamins, and minerals. They are a fantastic way to energize your day and keep you healthy. So, choose the ingredients cleverly and get extraordinary nutritional benefits from your smoothies.
Here are five super-charged ingredients to add to your smoothies:
1. Chia Seeds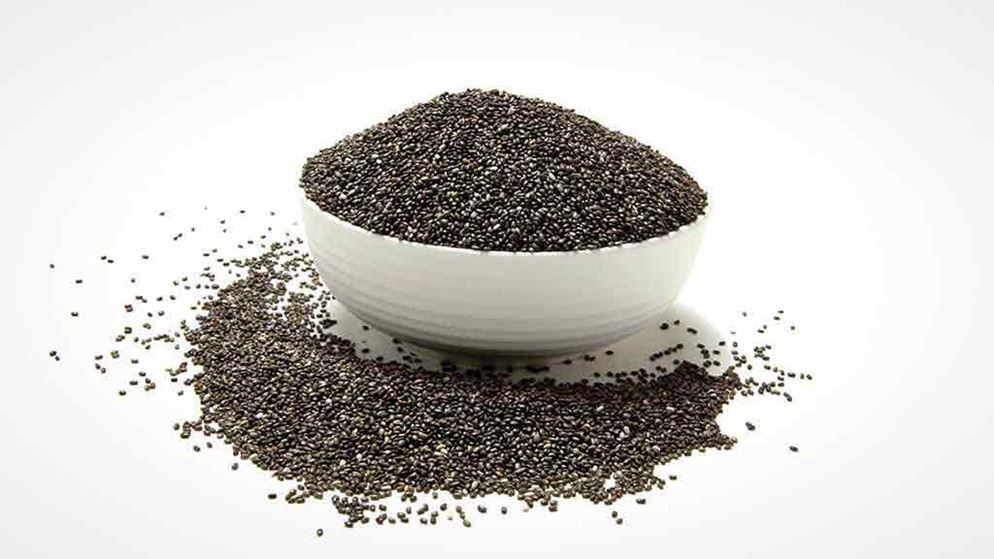 Chia seeds are nourishing superstars that are surprisingly low in calories. These miracle seeds are packed with protein, fiber, and omega-3s and surprisingly have low calories. Plus, they are an excellent source of minerals including calcium, magnesium, iron, and phosphorus. Chia seeds work splendidly as super-healthful thickening agent for smoothies. When you soak them in water, they will expand and give your smoothie a fabulous texture. Due to its mild flavour, you can combine them with numerous fruits and veggies. They are easy to digest and helps to burn your belly fat.
Try this recipe: Spinach, Kiwi & Chia Seed Recipe
2. Camu Camu
Camu camu is a tropical fruit with seriously high vitamin C content. It is also rich in antioxidants and several other minerals like calcium, protein, and potassium. This smoothie add-in is known for immune boosting and mood-balancing properties. They also hold antiviral properties and keeps your eyes and gums healthy. Camu camu has a unique tart flavour and often consumed in the raw powder form. Camu camu powder can be paired with all kinds of fruits. Just add one teaspoon to your smoothies to attain a superb blend of tart and sweet.
Try this recipe: Carrot Citrus Fennel Camu Camu Smoothie
3. Wheatgrass:
Wheatgrass is a valuable superfood with splendid nutritive content. It is an excellent source of vitamins, minerals, amino acids, fiber, and is made of 70% chlorophyll. Many health-conscious people prefer adding wheatgrass to their smoothies due to its incredible detoxifying properties. It is the fastest way to cleanse your body and get rid of environmental pollutants that can cause long-term damage. Wheatgrass has a grassy, unpleasant taste, but if you want to experience the benefits of this miracle superfood, you should definitely give it a try. Fortunately, you can make it more palatable by using the natural flavours of fruits like pineapple, banana or strawberries. So, add a shot of wheatgrass to your favourite smoothies to experience more energy and a clearer mind.
Try this recipe: Alkalizing Green Mango, Banana & Wheatgrass
4. Spirulina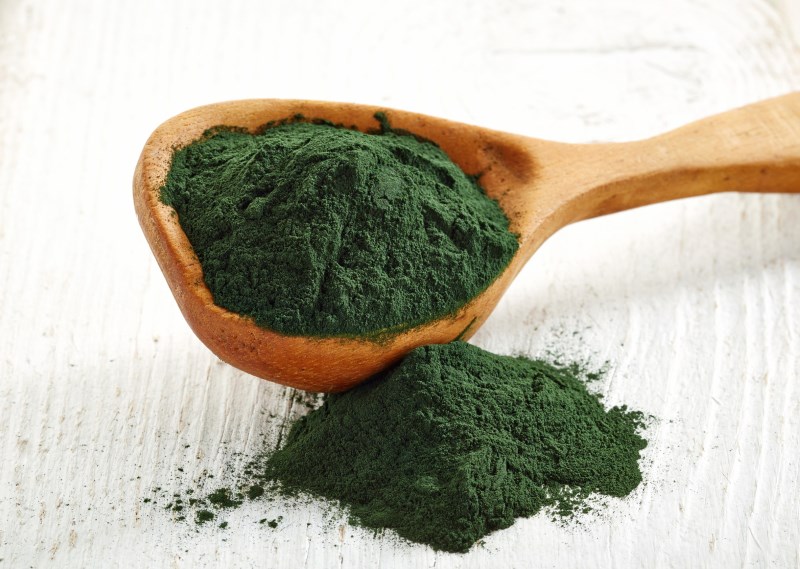 Spirulina is a blue-green algae that is found sufficiently around the globe. This superfood has a wealth of minerals, B vitamins, iron, calcium, potassium, and antioxidants. It is an excellent food for vegans, as this stuff has an impressive protein content. Spirulina helps to boost our immune system, reduce inflammation, and improves digestion. Spirulina tastes like seaweed, and so many people will not like it. So, blend it with fruits to mask the flavour. Adding this blue-green "miracle" to your smoothies will help your spirit and vigor rise without the caffeine.
Try this recipe: Creamy Coconut Spirulina Superfood Smoothie
5. Spinach
Spinach is one nutrient-rich green veggie. This leafy green has an impressive amount of essential nutrients like vitamins, minerals, calcium, fiber, antioxidants and other phytonutrients. Spinach has remarkable abilities to improve muscle tone, restore energy, lowers blood pressure and give a healthy glow to your skin. Due to its delicate flavour, you can blend spinach with flavourful fruits like strawberries, blueberries pineapples, and pears. Thus, spinach smoothies is an excellent way to get delicious tasting smoothie as well as your greens.
Try this recipe: Apple Spinach Smoothie
Now that you are aware of these healthy ingredients, it's time to blend. Add these super-healthy ingredients to your smoothie and give yourself a yummy, invigorating treat.