I don't know about you but when I get in the holiday spirit, I like to go all out. Not only are we talking music, lights, decorations, mistletoe and vegan eggnog but also intricate Christmas nail art those gurus on YouTube show you. I can't be the only one.
If you want to embrace the holiday spirit from your head to your toenails, these five brands of polish are sure to give your festive look the extra sparkle you are looking for.
1. Suncoat
Founded in 2001 by a chemist, Suncoat offers a wide range of water-based, non-toxic nail care products. You can find classic polish, clear base/top coat, plant-based remover, and nail art applicators. The company also has an Advent Calendar nail kit for kids or the young at heart.
2. Pacifica
Pacifica's collection of nail polish is called 7 Free. It was aptly named from the absence in their formula of the seven most harmful ingredients usually found in nail polish; parabens, phthalates, toluene, xylene, camphor, formaldehyde and resin.
3. Zoya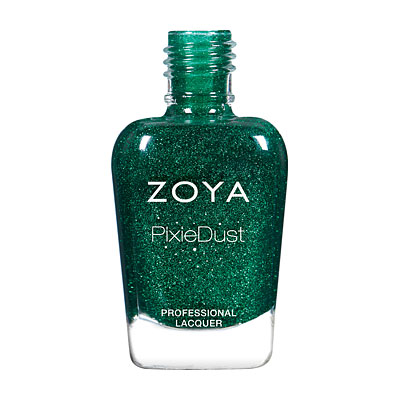 Zoya's Holiday 2016's collection of nail polish is called Enchanted for a reason. The Elphie pictured above could be worn by Santa's elves; it is that Christmas-y. Zoya's creators pride themselves in creating the first long-wearing toxin free natural nail polish. It is safe to say, they know how to create good products. Students are in luck, the company offers a 20% discount to all of you.
4. Priti NYC
This vegan luxury line of nail polish has over 80 different shades for you to choose from. The company is offering two nail polishes with every $50 purchase all through December. Now is the time to seize the opportunity!
5. SpaRitual
SpaRitual has so many choices that you will not know what to get. They have 11 collections of nail lacquers and a full line of manicure and pedicure essentials. You are sure to find everything you need and more.
I hope this list gave you some inspiration for your next holiday-themed nail art. If not, then those 100% vegan and cruelty-free brands are luckily around all year.
*Picture Credit: Sarah Zucca Flickr Creative Commons 2.0