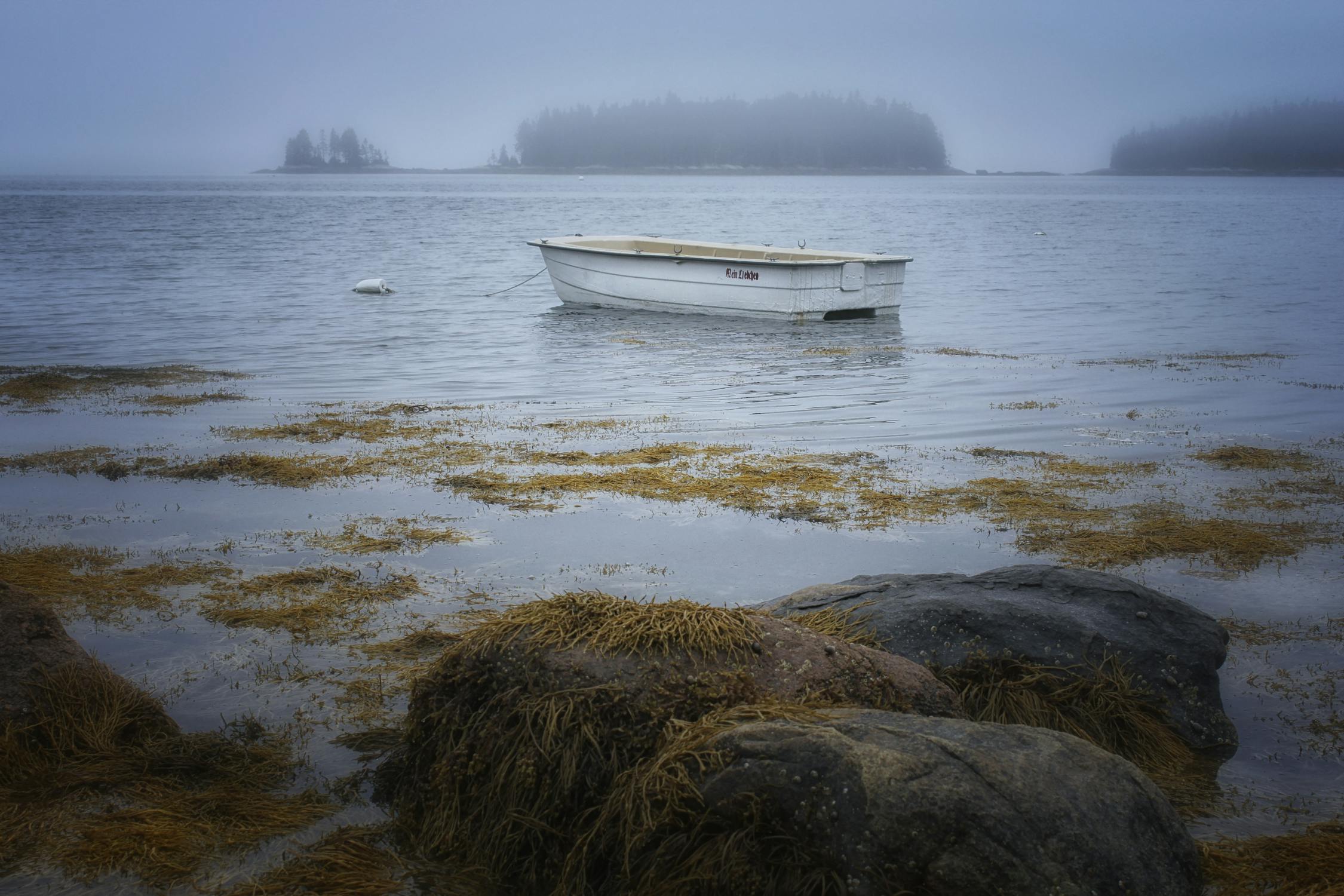 Seaweed has been an integral part of East Asian diets since prehistoric times and has since made its contribution to many cuisines in most areas of the world. In more recent decades, the prevalence of carrageenan as a common food ingredient has caused the demand for seaweed to skyrocket.
Carrageenan, derived from red seaweed, is a vegan food additive that has been used for centuries to thicken or improve texture in soy milk or ice cream. It also binds ingredients together in toothpaste, to prevent separation. Carrageenan's status as a vegan alternative to many similar animal-based products has made it a popular ingredient in food production.
Naturally, this demand has led to the development of a thriving environment for seaweed farming. Carrageenan has become a valued contributor to national economies for a number of developing countries, such as India, Indonesia, Vietnam, the Philippines, and Tanzania since seaweed farming is the way in which many people earn a living. While the seaweed industry is worth an estimated $6 billion a year, it is largely a family business.
Behind that huge number, there are hundreds of thousands of small and personal stories of families who depend on the kind of seaweed farming from which carrageenan is derived. Let's look into three stories from around the world—the Philippines, Indonesia, and Tanzania—given by the people for whom seaweed farming has become an essential and much-beloved way of life.
The Philippines
Since 1971, seaweed farming has been a reliable source of income for more than 100,000 families in the Philippines. And for most of these farmers, it is a family business.
A report by the Food and Agriculture Organization of the United Nations (FAO), showed that seaweed farms in the Philippines are run and staffed mostly by extended families and occasionally neighbors, but always contained within a small village area. The report shows how valuable carrageenan and seaweed farming is to these families, as it makes up most of their income.
At a Spring 2016 meeting of the National Organic Standards Board (NOSB), Anicia Hurtado talked about seaweed farmers of Sitangkai, the highest single area of seaweed production in the country, who originated from the Sulu area. Hurtado said:
"The whole family and sometimes extended family (grandparents, uncles, aunts, and relatives) form one family or household. All of them are involved in the different stages of seaweed farming. Heavier works like building farms and harvesting are done by husbands while wives do the tying/looping seaweeds and sun-drying of harvested seaweeds; children are trained to do the easy task of tying/looping also."
Hurtado mentioned that this is not a job for the kids, simply a way for them to participate in a family activity. Children typically go to school when schools are available, and help the family with looping and tying on weekends and holidays. The economic stability that seaweed farming provides is what allows them to attend school.
A carrageenan based fertilizer is also grown and developed in the Philippines which is an effective, affordable and safe fertilizer for small-scale land farms, and thus benefits both those who grow and use it.
Indonesia
Seaweed farming has only been around in Indonesia for a few decades, but since 1985 it has become an integral part of the social and economic fabric of the area. Now, Indonesia is one of the main providers of seaweed, accounting for around two-thirds of global production.
One of the main factors in this rapid growth is the sustainability of this kind of aquaculture. Declining fish stocks had been causing a crisis for Indonesian fishers in recent decades, with many struggling to make a living. Seaweed farming provided a realistic and sustainable alternative that has encouraged many to make the switch and contributed to this thriving new industry.
In another comment to the NOSB, seaweed farmer Agus Sastra Wiguna detailed the various ways in which seaweed farming has defined the life of his family and others like them:
"I have spent my entire life with seaweed farming. [After] elementary school I always [went] to the beach after study, not to work but just help the family to do seaweed activities. After finishing college, I and my father [traveled] around Indonesia to see the seaweed farming. And I got my passion [from] that. In general , he farmers said that seaweed farming [is] the best work because of less capital, short harvest, safe work, no fertilizer, no harm and fast to get money. I am happy to be a seaweed farmer."
Tanzania
Evidence of Tanzanian seaweed resources was first recorded at the end of the 19th century. Coastal villagers in this area had long been using seaweeds for bandages and fish bait. Then, from as early as 1935, the harvesting, trade, and export of red seaweed started to take place, spreading further to the mainland and beyond in the 1960s and 1970s.
According to research at the time, by the 1990s, seaweed farming in coastal areas contributed to around 27% of Zanzibar (where the idea of farming seaweed in Tanzania originated) exports, greatly benefiting the living standards of locals and reducing the number of children suffering from malnutrition. Of the farmers, about 90% were women.
Fast forward to 2004, and environmental changes started to impact seaweed farming in Tanzania, with places like Zanzibar suffering as a result of a severe decline of cottonii (an indigenous species of seaweed). This, combined with declining value of seaweed and carrageenan at the time, hit women in the region particularly hard due to a lack of real alternatives for income.
However, from 2006 cluster programs started to breathe new life into the trade. One farmer, Mwajuma Mwinyi, told The Citizen how she benefits from these programs and seaweed farming in general; she uses the extra income to pay school fees and add to future savings for her six children, saying "I am proud that I'm able to contribute to the family income instead of depending for everything on my husband."
Carrageenan may be a useful vegan ingredient in much of our food, and seaweed farming a multi-billion dollar industry, but its value to these family farms is perhaps its greatest contribution to global society.